UX Designer | Feb 2019 | 1st place Product Design 
With a strong desire to achieve, college can be a stressful time in a student's life. Enduring long winters and reduced levels of sunlight, the "winter blues" are all too familiar for thousands of students attending University in frigid areas of the country. Characterized by low energy/mood, oversleeping, appetite change, and weight gain, students may struggle to manage the stress of college life and the winter blues concurrently. For college students, improper stress management can negatively impact academic performance, physical and mental health. 
Our six person team explored how we could create a customizable solution for students at the University of Michigan to assist them in managing stress and improving well-being.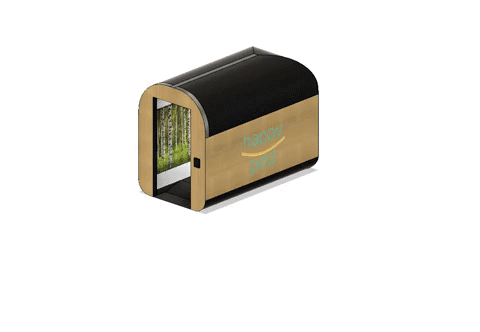 With a Student ID, The Happy Pod whisks students away to a relaxing oasis. Over the course of 36 hours the team developed a solution that took a holistic approach to wellness by creating a private, tailored, and serene environment unique to each user.
​​​​​​​
Large LCD Window with adjustable serene environment 
Custom Temperature, Sound, and Vitamin D Light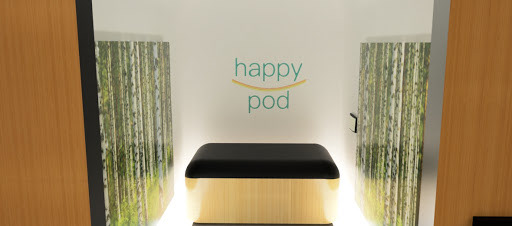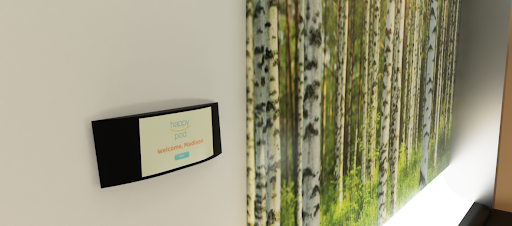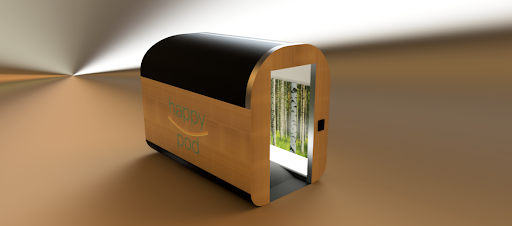 Brainstorming, Interviews 
The team began exploring the problem space of assisting students in managing their stress with a discussion on topics related to stress and stress management felt by students on the University of Michigan campus. Given the competition timeline, the strategy was to divide/define responsibilities and to solicit feedback from both users and other teammates quickly. The team consisted of UX designers, UX researchers, product designers, and business strategists. Interviews with target users provided the foundation for the solution by indicating that relaxing environments are often private and personalized.
Conducting a competitive analysis, and looking at current offerings around campus showed that while campus offers wellness-zones for students to manage their stress, they lack privacy and have limited hours. Stress management techniques such as light therapy solutions and coloring books required students to make a purchase and is something our team wanted to avoid.
Current Campus Wellness Zone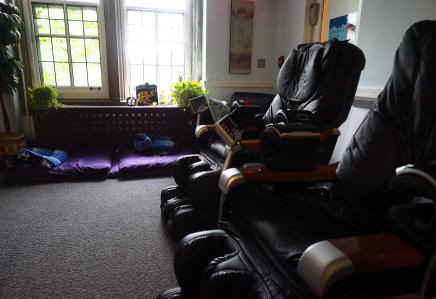 Business Development and Pitching
The team valued developing a solution that would be sponsored by the University of Michigan as it could demonstrate the University's support for the well-being of their students, similarly to the existing wellness zones. Using the wellness-zones as a springboard, the team evaluated ways in which desires such as the privacy and personalization concerns of target users could be prioritized. Inspired by nap pods, the team settled on a pod and interviewed users to determine which features to include. Finally, a business development plan was used  to outline things such as organization sponsors of the final product and distribution channels and the project was pitched at the competitions 
Brainstorm, Evaluation, & Prototyping  
As the UX designer, I was responsible for determining the interaction between Happy Pod users and the control panel used to tailor their environment. My process for developing the control panel, involved looking at both remote control type of devices and noting button placement. I also analyzed applications that allowed users to customize their experience within the app.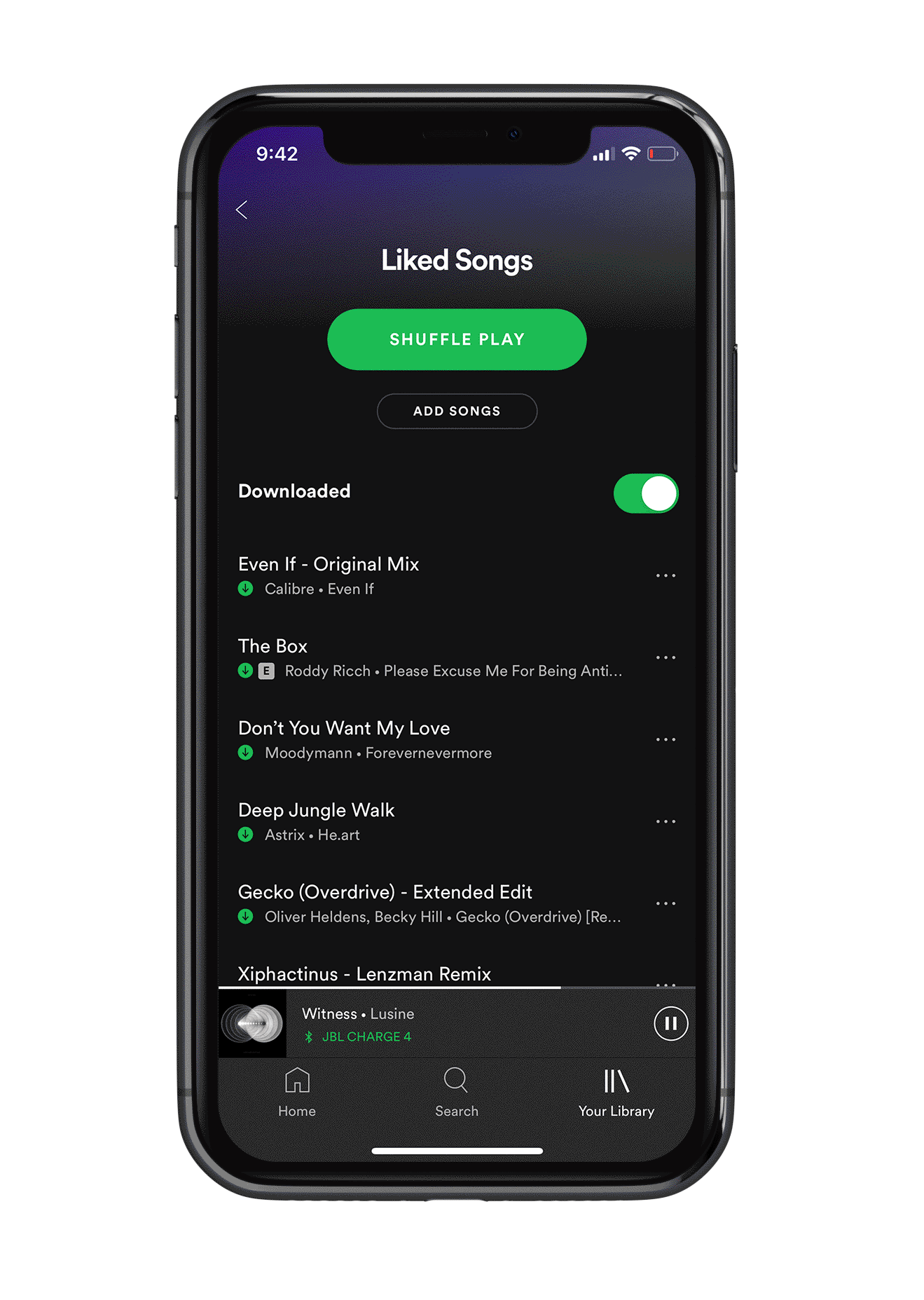 The music application Spotify, was quite inspirational in my process as it allows users to manipulate multiple aspects of their music listening experience. When listening to a song , both a tap and swipe allows users to expose more details about the current song and adjust their experience (for example: like a song, increase playback speed, pause). The Happy Pod control panel allows users to use similar gestures in order to tailor the sound, temperature, and light to their preferences.
Given the lack of privacy at current campus wellness zones at the CAPS office, and taking inspiration from nap pods, the team settled on a relaxation pod. In addition to being widespread throughout campus, pods would help to resolve the issue of the limited hour offerings of the wellness zones because they could be placed in buildings with 24-hour student access. 
When de-stressing, users valued being able to customize their own space. Within a pod environment, a user could tailor their experience without impacting a subsequent user. Research determined the features that users would want to customize: the sound, the temperature, the window environment, and the Vitamin D Lighting. Inside the pod, users are able to freely move, and engage in any additional activities to help them unwind. 
Developing the control panel interface, I wanted to use the design of the system to emphasize what was important to our target users, personalization. To achieve this, I designed the control panel so that all customizable options would be accessible from one screen. A constant view of time and temperature was included so that users would be aware and be not miss any engagements.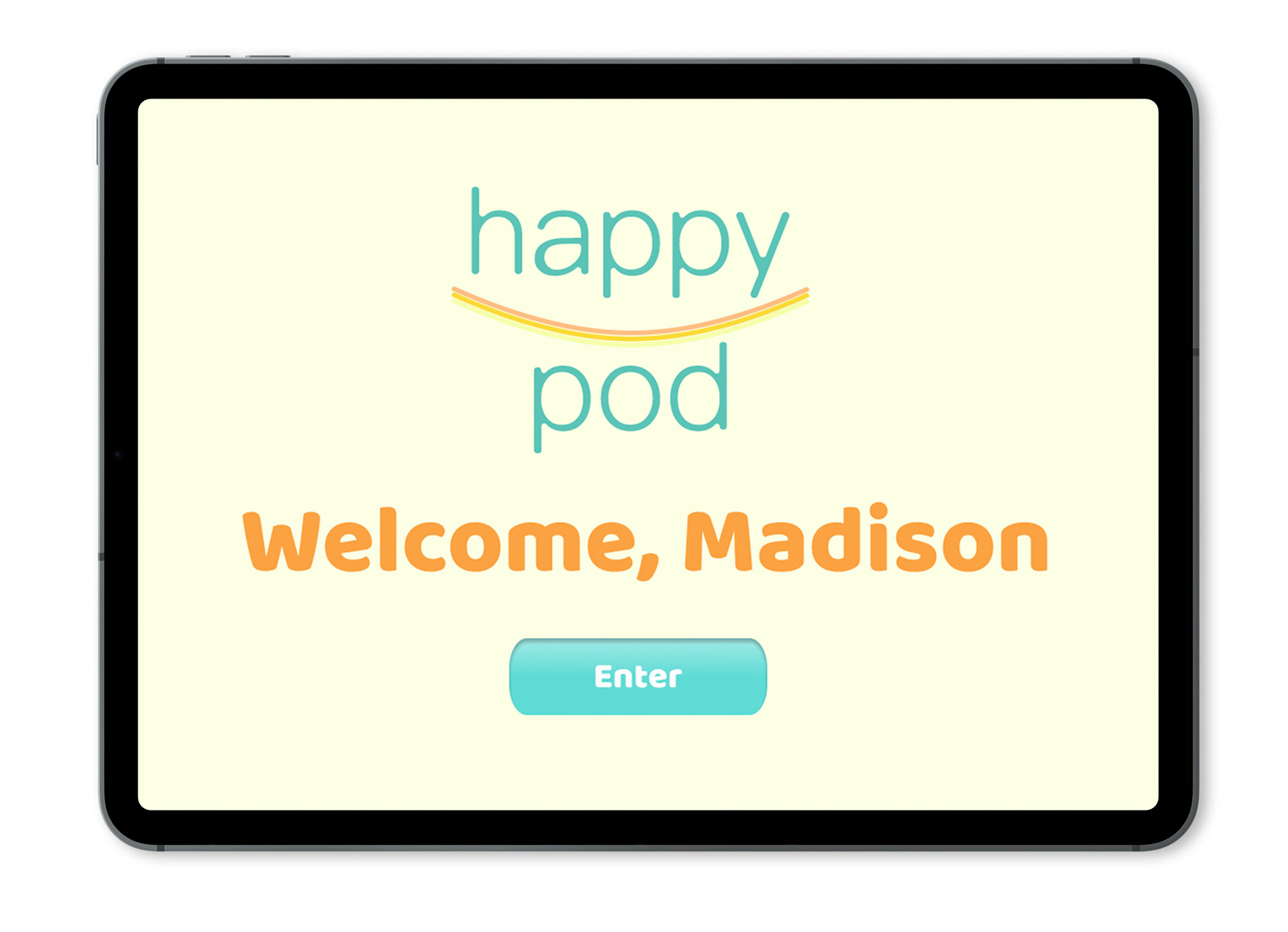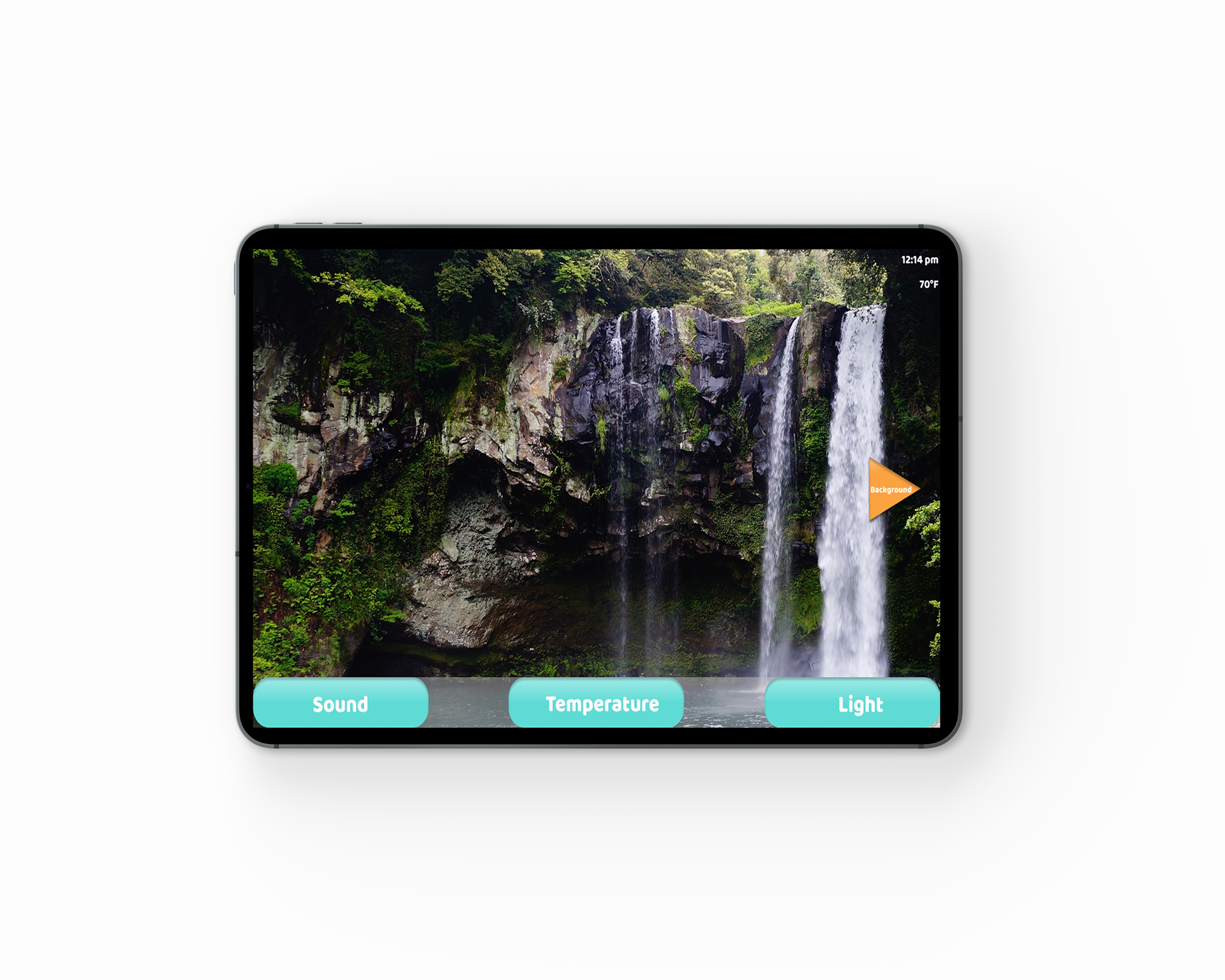 All Options on One Screen
Reflecting on the purpose of the Happy Pod, which provides an environment to help students manage their stress and improve their well-being, I found it important to keep the amount of interactions between user and control panel to a minimum. Users would only modify the customizable features: temperature, volume, sound, light, window view, as they saw necessary, and I did not want to overload users with having to "set" all of this content upon entering the pod. The only required interaction with the control panel, is pressing the enter on the welcome screen. By default, the window pane of the Happy Pod  is set to an ocean view. To customize a feature, users either tap or swipe up on a feature to bring the menu into full view. Either sliders or buttons are used to make adjustments to a feature.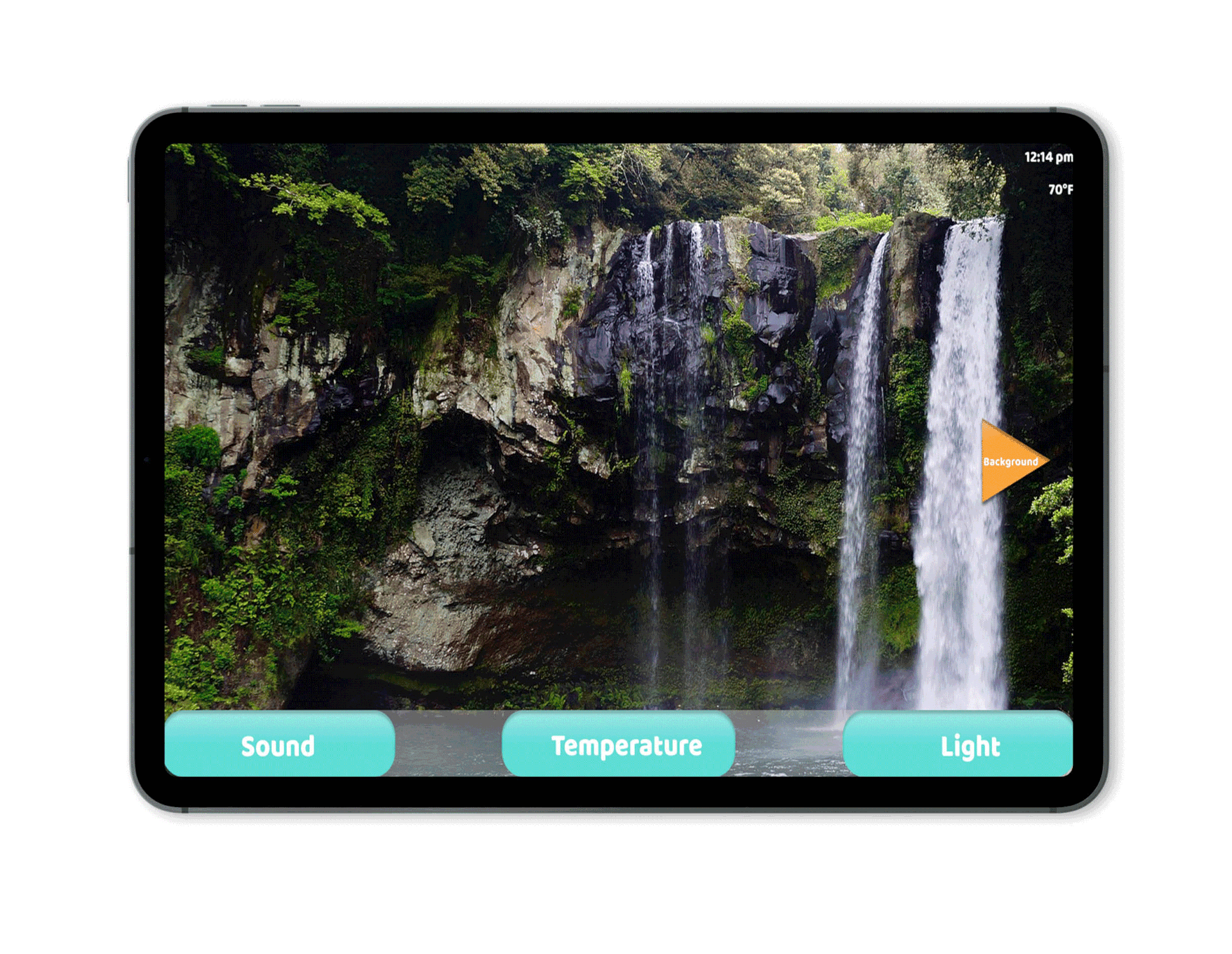 The Happy Pod does not have cell reception inside, as the phone was specified as an object of distraction when distressing. Due to the lack of cell reception, I wanted to provide users with a constant view of the current time and temperature while inside the pod so that they would not have to rely on another device to provide this information. 
Retrospection

Rapid production 
Makeathon is a 36-hour prototyping competition. Given this short timeline, both thinking and iteration happened very quickly and was rooted in remembering the overall goal of our product. Prioritizing the interactions around this helped me to identify the focal points of the UI. 
Teamwork 
There were 6 people on the team, and working together to produce a cohesive product required efficient communication. This project helped me to clearly communciate my ideas and how to use feedback to